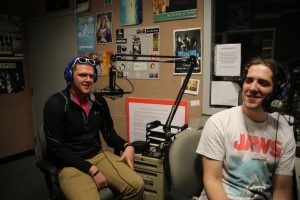 Cory has a bone to pick with Spring Break. Of course it's bizarre and doesn't make much sense. Plus, it's weird how much adults LOVE Disney World.
Special guest and WGMU alum Brian Gianelos joins in on our discussion.
You can hear The Nice Guys every Wednesday, from 4:30 to 5:30. Tune in for hosts Cory Morgan and Matt Dotson, as they provide a look into their daily lives and neurotic ticks. Self deprecation, unwarranted hostility, and overall hilarity ensues each and every week.