Rachel Handschuh
WGMU Blogger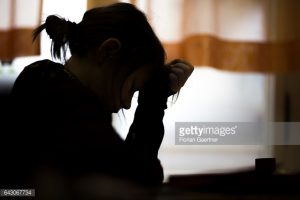 Homework. Quizzes. Exams. Finals. It's a lot to take in, not only time management wise but mentally. College is a lot of work, which leads to stress not only on your brain but your body as well. Lucky for you, Mason has you covered! The Center for the Advancement of Well Being, which is run by the College of Humanities and Social Sciences, offers a lot of programs to relieve you from that test you've been studying for.
All of the free services that are available for Mason students, faculty, and staff that they have on a weekly basis include Yoga for Well-Being, Silent Meditation and Mindfulness Practice. Using these services, which you can find out more detail about on http://wellbeing.gmu.edu/our-programs/weekly-well-being-practices, can help you establish a daily practice of mindfulness.
Establishing a daily or weekly practice has amazing effects for your mental and physical health. For example, meditating and yoga do not only reduce stress levels, but they reduce blood pressure, which is good for anyone looking to be healthier. Also, it helps with focusing before a big event such as a project, which is a main reason why I choose to do it myself. So, if you're looking to maintain your Zen and maintain a great GPA, look to The Center for the Advancement of Well Being for some mindful inspiration.