Local Music Director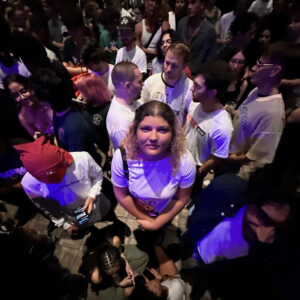 Year: Sophomore
Title: Local Music Director
Major: Marketing
Position Description: I am the station's representative to record labels and musicians, and work with them closely to form partnerships and put their music in our rotation. I assist our other Music Director in working with volunteers and the Music Review Board, and keep our content fresh and updated!
What you love about WGMU:  Music is my whole life and WGMU is the perfect organization for that – I knew I wanted to join even before I started attending Mason! I've also met so many friends through WGMU and we are all music girls so meeting people with the same interests and being able to collaborate on our shows is awesome.
Hobbies: Going to concerts, playing around on Canva (I even have the Pro subscription), and sitting in nature!
Favorite Bands/Artists:  Metronomy, Magdalena Bay, Boyscott, and too many others to name!
Follow me on Social Media!
Instagram: @amalxqazi & @wadio.show
Spotify: Wadio Show
Youtube: Wadio Show
Apple Podcasts: Wadio Show