Social Media Manager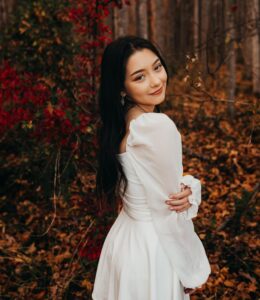 Year: Sophomore
Title: Social Media Manager
Major: Marketing, Business Management
Position Description:  The Social Media Director oversees the management of WGMU's Instagram, TikTok, Twitter, and Facebook. With this position, they consistently are creating content which involves promotion of shows, events, interviews, and more!
What you love about WGMU: I personally love the management of social media and bringing awareness to specific clubs, companies, etc. With WGMU I can do all of this to promote the amazing team, events, work efforts, and ideas!
Hobbies: Graphic design, embroidery, traveling and hanging out with friends.
Favorite Bands/Artists: SZA, Tyler the Creator, Clairo, The Smiths, Mac Demarco, and Kali Uchis.
Follow me on Social Media!  Instagram: @val.rodriguez__