Marketing Director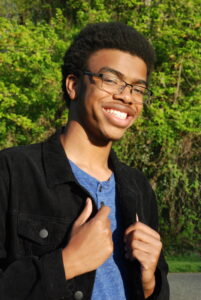 Name: Julian Lee
Year: Senior
Title: Marketing Director
Major: Communication
Host of: The Kickback with Julian Lee (Mondays, 4:30-5:30)
Position Description: The Marketing Director oversees the management of WGMU's Instagram, Twitter, and Facebook. They consistently create new content for WGMU's social media which includes interviewing DJs and creating general music posts. They also create posters and market around campus to let WGMU's name and brand better known.
What you love about WGMU: I love putting my tech-savvy skills to a cause that I am very passionate about. I love entertaining so I've always been drawn to radio and I really like the setup of WGMU, so I want to help out in whatever way I can!
Hobbies: Making, editing, and producing videos, dancing, and playing Smash Bros.
Favorite Bands/Artists: Michael Jackson, Bruno Mars, Anderson .Paak, Akintoye, The Kevin Bennett
Follow me on Social Media! Instagram: @theepicj19 YouTube: Purple Hoodie Productions