Music Director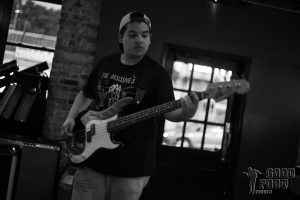 Name: Christian Hernandez
Year: Senior
Title: Music Director
Major: Psychology with a concentration in Developmental Psychology
Position Description:  The station music director oversees all music operations within WGMU Radio. They chart all songs played weekly for submission to record promoters, and coordinate addition of all music into automated system. They review all music sent to the station, and oversees the music review board. They also communicate with music promoters about airplay and song information.
What do you love about WGMU:How diverse the music taste of all our DJs are. Whether you prefer listening to rap, alternative rock, folk, synth pop, emo, EDM, there will be something playing on the station that you will enjoy. I really enjoy talking to music promoters, being able to cover concerts for the station, and recording album reviews for WGMU so it makes finding/listening to new music a blast!
Hobbies: Playing music, going to concerts, record collecting, watching movies, learning about music theory or just anything, hanging out with friends
Favorite Bands/Artists: Brand New, Modern Baseball, Sorority Noise, Knope, Kanye West, Carly Rae Jepsen, Origami Angel, Marietta, Snowing, Algernon Cadwallader, American Football, Mom Jeans.