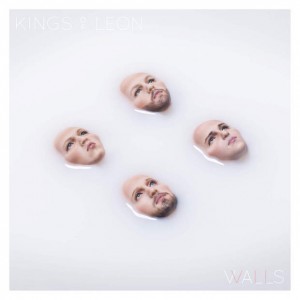 Kings of Leon have been around now for quite a while. Their debut album was released all the way back in 2003 when rock music was popular and able to reach pop radio stations. Many radio stations and magazines said they were like the Southern Strokes due to their melodies that could fit perfectly on The Strokes first two albums. They also added twangy guitars and country vocals, making them unique.
The band's popularity for the first five years came mostly from overseas. They released two more moderately successful albums and maintained enough fame to keep making more records. However, their low-level status wouldn't last. The band blew up in 2008 when they released two monster songs that got huge radio play around the world. "Sex on Fire" and "Use Somebody" made Kings of Leon a household name and one of the biggest bands of the year.
Unfortunately for the band, having an album with such successful singles led to a hype that few bands can maintain. Their next album Come Around Sundown was full of half-hearted attempts at creating another rock anthem in the vain of U2. The result was a throwaway album with only a few tracks worthy of checking back on. After that came the 2013 album Mechanical Bull, which was a solid album that combined all of their other albums' styles into one record. Some of the songs missed the mark, but it showed signs of band improvement.
This October the band released their 7th album, WALLS, which is an acronym for We Are All Like Love Songs, which fits the album very well considering how many slow, love songs there are on the LP. Overall the album is fire… "Sex on Fire".
The album starts off with the infectious "Waste A Moment", hitting all the marks that "Sex On Fire" did, while maintaining a chugging guitar riff that shows that rock music is still at their core. Other highlights include "Muchacho", a slower song which is dedicated to one of the band's dear friends who recently passed away. It has a beat in the style of Drake's "Hotline Bling" and a guitar solo that wouldn't sound out of place on a George Harrison album; it's a combination that you wouldn't expect to work, but does so well. Another highlight is "WALLS", the album closer, which pulses at a steady speed that builds in such a slow and gradual way that once you reach the end, you can't help but be blown away. No song on this album is horrible, but if one track has to be called out I would probably say "Wild." It isn't memorable or unique, and does nothing for the album.
Overall, this album might actually be Kings of Leon's best yet. They no longer sound like they are trying to find themselves, or that they are trying to prove themselves. It might not be an album for everyone, especially those that miss the loud and fast songs of their first two albums. It is full of catchy, somber tracks that make you want to look at WALLS over and over again.
Rating: 4/5