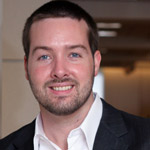 Kyle covers the Wizards for truthaboutit.net, a Wizards blog brought to you by TrueHoop Network (an ESPN affiliate). He joins WGMU's Sports Director Cory Morgan to discuss expectations for the Wizards after their 0-3 start, their late game struggles, and what Scott Brooks does differently than Randy Wittman as head coach. Kyle is a great follow for Wizards insight @Truth_About_It.
Photo Courtesy: truthaboutit.net
Podcast: Play in new window | Download

This work, unless otherwise expressly stated, is licensed under a Creative Commons Attribution-NoDerivs 3.0 United States License.