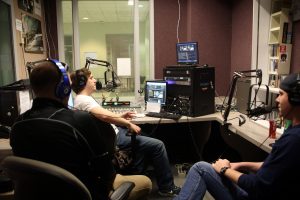 Matt brings to our attention a rather concerning issue with some new campus residents.
You can hear The Nice Guys every Wednesday, from 4:30 to 5:30. Tune in for hosts Cory Morgan and Matt Dotson, as they provide a look into their daily lives and neurotic ticks. Self deprecation, unwarranted hostility, and overall hilarity ensues each and every week.
Podcast: Play in new window | Download

This work, unless otherwise expressly stated, is licensed under a Creative Commons Attribution-NoDerivs 3.0 United States License.