Justin Cheng
WGMU Blogger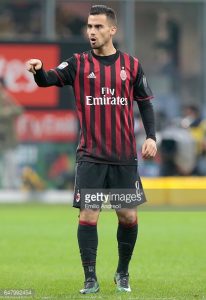 AC Milan signed Spanish winger Suso Fernandez from Liverpool with a 1.3-million-euro compensation fee to Liverpool. Until the last season, Suso only has appeared for AC Milan 6 times in Seria A.
He was sent to Genoa for the second half of 2015/2016 where he performed perfectly with 6 goals and 1 assist while playing for Genoa. However, Suso has turned his career at AC Milan totally around. He came back during the summer of 2016 with a lot of uncertainties. However, with the perfect performance at the preseason friendly game against Brodeaux under the new Coach Vincenzo Montella's management, he scored twice and secured a win in France for his team. And ever since that friendly, Suso has become a superstar for AC Milan.
With the confidence of Montella, and his experience he gained over Genoa, the young winger has become a lot more threatening for the Italian team. By the time of the Milan derby game, Suso stated that he would walk home if he scores 2 goals and helps Milan to get that three points. Even though his two goals have become a reality, it wasn't enough to ensure that win for his team. But Suso did play a vital role for AC Milan. Suso did have a hard time when he started at AC Milan, but with the excellent performance he put on for his team this season, he has turned around this situation.