Michael Bamarni | Top Five Albums
Radiohead – A Moon Shaped Pool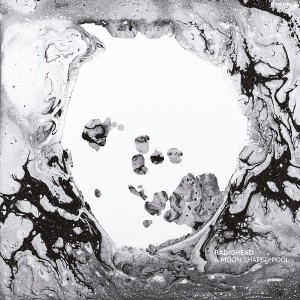 Radiohead's first release in five years will stand the test of time as being one of their best releases ever. For a band that has been around for over twenty years and with multiple classic albums already in their discography that is quite a great feat.
It also might be their most personal album to date. Thom Yorke's lyrics throughout are full of sadness and openness not seen by many current artists nowadays. With all that being said the album isn't just a tear fest, the music's simplicity keeps the listener fully engaged and there are some crazy string sections, guitar solos, and choir chants to keep you rocking too.
Stand Out Tracks: Burn The Witch, Daydreaming, Identikit, True Love Waits
Frank Ocean – Blonde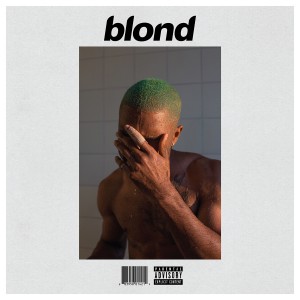 One of the biggest music jokes on social media over the past few years has revolved around the release of Frank Ocean's follow up album to the wildly successful Channel Orange. Release dates were switched so many times, whether by the man himself or just the media reporting inaccurate information. Finally though, four years after his last album, Blonde was released and it did not disappoint.
Much like Radiohead's album, Blonde does more by doing less. There are very few songs with actual drumbeats or loud production; instead you get more guitars and pianos. It's a great release because while it is an R&B album at heart, Ocean is not afraid to explore other genres and sounds. If Ocean's going to continue to release albums of this high quality, I don't mind waiting another four years for a follow up.
Stand Out Tracks: Ivy, Self Control, Nights, White Ferrari
The Growlers– City Club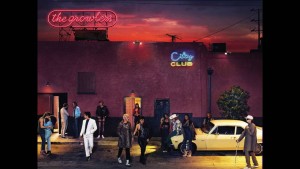 This is the album that might get the most polarizing response out of any on the list, but if you give this new Growlers album a proper listen, and maybe even a few more listens after that, you will see why this album is as high on this list as it is.
An album that sounds modern and also extremely reminiscent of 60's/70's rock, it gives the listener an incredible mix of funky bass lines, catchy choruses, and somber ballads. Brooks Nielsen's voice is incredibly unique, and his lyrics are no joke. It may not be the stuff you hear on the radio, or an album you hear much about in general since the truth of the matter is that rock music that is this upfront with its influences isn't as commercial as it was maybe 20 years ago, but that doesn't stop the fact that it is still heavy on killer tracks, and few on the filler.
Stand Out Tracks: City Club, I'll Be Around, When You Were Made, Too Many Times
The 1975 – I like it when you sleep, for you are so beautiful yet so unaware of it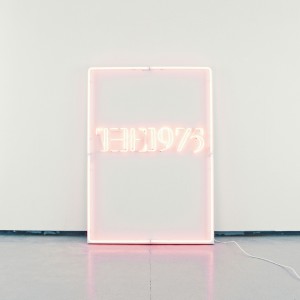 Take a rock band creating an album over an hour long, plus an album title longer than anything seen in modern music, an album full of instrumental tracks, and that's being released in the year 2016, what could go wrong? A lot is the answer, especially since it was coming from the same band whose debut album was shut down by many critics for being too poppy and radio friendly just three years prior.
The 1975 went bold, and as what might be the biggest musical surprise of the year, it paid off. The album is a journey that is almost better to listen to in it's entirety instead of just picking and choosing songs. The lyrics are very self aware but also very poetic. The genre changes are constant and invigorating. Overall this album is fantastic, and even if you're not the biggest fan of "rock" music, that doesn't mean this album won't work for you. It has it all. You're bound to like some of it. You might even like it when you sleep.
Stand Out Tracks: Love Me, Change of Heart, Somebody Else, The Sound
Kanye West – The Life of Pablo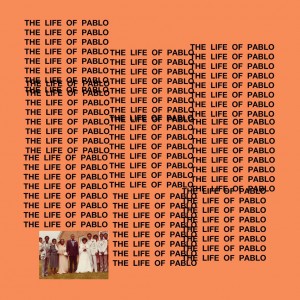 This man doesn't stop. Call him anything you want, but you definitely can't say he's lazy. Kanye West had a year for the record books. He released and rereleased the same album at least three times, each time with mixing changes, added tracks, added vocals, etc.
First the album was solely available on Tidal, then eventually went on all the big streaming services (yet there is still no physical copy available.) Then he created a tour stage unlike anything ever seen before. Not only that, but he returned to the Yeezus-era Kanye by going on huge concert rants which while fun at first, ended up being a sign of mental exhaustion along with who knows what else, but here's the thing, with all that being said…the album is fantastic.
With 20 tracks to its name, it is by no means a quick listen.  That doesn't stop it from being amazing. It has influences from all of his other albums, while still pushing his sound forward. To some it may not be his best album-there are some tracks here that are really unnecessary, but that's kind of what makes it work. The album fits the person, a genius, but one with flaws and mistakes that even he can sometimes admit to having. This is Kanye's White Album. It has a little bit of everything and for the most part, it's all incredible.
Standout Tracks: Ultralight Beam, 30 Hours, No More Parties in LA, Fade
Michael Bamarni | Songs of the Year
Burn The Witch
You ever hear a song for the first time, and think to yourself that you've never heard anything like it before? That was how Burn The Witch was for me. By using a string instruments instead of guitars and also building a slow but steady intensity that ends up reaching it's climax just as the song ends, you never really get a chance to breathe. It's okay though, because suffocating never sounded so good.
Miracle Aligner
For those who don't know, Alex Turner is one of the greatest musical minds of the past 10 years. His albums with the Arctic Monkeys show that he not only knows how to make a catchy song, but that he is an incredibly intricate and detailed lyricist who can make you laugh or cry at a moment's notice. Miracle Aligner, the stand out track from the overall somewhat disappointing second Last Shadow Puppets album is a beautiful track that has an extremely fun chorus and lyrics throughout that make you think how a man who just hit 30 years old can be so lyrically creative.
Somebody Else
Many people thought The 1975 were a joke after their first album. They were even voted worst band by NME back in 2013 so to see them ranked as the number one album of the year by the same magazine is quite incredible. The song on the album that stands out the most is the R&B inspired Somebody Else. It's on the longer side and is definitely not super loud or energetic, but what it does have going for it are beautiful lyrics and an overall vibe that is hard to describe, but once you hear it you know. It's almost as if Matt Healy is aware that he has created his own unique sound on this album, and this song in particular does the best job of showing off the sound.
Oblivius
What side you standing on? I haven't heard Julian Casablancas sing this impassioned on a Strokes song since 2006. Clearly a comment on the current political climate of  mid-2016. He asks the listener to make a decision on what they want out of their country.  Not only do the lyrics stand out, but the breakdown might be the best musical moment of 2016. It builds and builds until you reach that loud chorus once more. Then it ends with a Casablancas yodel. What else could you ask for?
I Feel it Coming
Daft Punk have a gift. The gift is that they make really good songs, and I mean REALLY, REALLY good songs. Sadly, they don't release much music nowadays. So when Starboy dropped, the lead single from The Weeknd's new album, and it had (feat. Daft Punk) at the end of the song, it was good news.
I Feel It Coming is a better Get Lucky, and it has Daft Punk written all over it. In an interview with The Weeknd he admitted that the song was finished when he entered the studio and that it was really just a matter of writing lyrics and a melody. While The Weeknd might not be the best lyricist in the world, his voice is so soothing and reminiscent of Michael Jackson, that you can't help but smile while listening to the track. It's the song of the summer, guys.