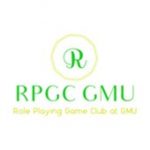 DJ Ariana Havens interviews Turtle from Mason's Role-Playing Club to talk about his passion for tabletop role-playing games, the club itself, his best role-playing stories, and when and where they meet!
Interested? The GMU Role-Playing Club meets Saturday nights from 9PM-12AM in the Hampton Roads 6th floor common room. Find them on their page on getconnected.gmu.edu, or email Turtle at J-C-R-O-M-A-R-2-[AT]-MASONLIVE[DOT]GMU[DOT]EDU
Podcast: Play in new window | Download

This work, unless otherwise expressly stated, is licensed under a Creative Commons Attribution-NoDerivs 3.0 United States License.