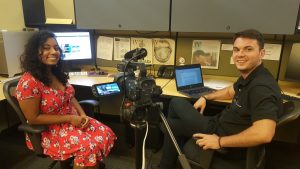 This week, Igor sits down with Fareeha Rehman. They discuss her position as co-editor-in-chief of IV Estate, George Mason University's student newspaper. Additionally, they delve into her passion and pursuit of journalism, and what drives her in that world.
Podcast: Play in new window | Download

This work, unless otherwise expressly stated, is licensed under a Creative Commons Attribution-NoDerivs 3.0 United States License.