Justin Cheng
WGMU Blogger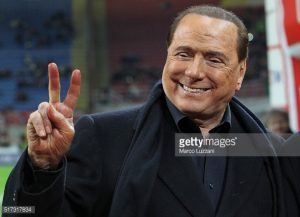 President of Milan Silvio Berlusconi will be staying for one more month due to the factor Sino-Europe sports failed completing the transaction for the closing date yet again. March 3, 2017 was marked for Milan fans all around the world as the Chinese group complete the transaction with Berlusconi's Fininvest.
Per Sky Italia, everything is postponed yet again even though the fact everything was fine until Friday. It seems to be that 2 of the Chinese group investors are pulling out leaving the Sino-Europe group short in funds at the last minutes. As of right now the Sino-Europe sports group is missing nearly 100 million euros to complete the transaction and now the Chinese group is seeking a different solution.
Per Sky Italia and many Italy news agencies, the SES group will be making another deposit of 100 million euros by Friday, which has set the new closing date to March 31.
There are some other alternatives that was proposed by the SES group but was rejected by Fininvest.
This has become one of the longest, probably the weirdest take over in the sports history around the world. No one, not even the two parties themselves have any idea how this takeover is headed and the fact the takeover delays more will cause more problems.