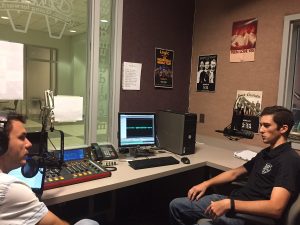 Join your host Igor Stojanov for The Megaphone, a weekly podcast about journalism, media, and active media students in the United States. This week, Igor sits down with Mason Cable Network's Assistant Broadcast Director Tyler Byrum. They discuss the landscape of sports broadcasting and Tyler's time as an undergrad at MCN, as well as his professional experience at CSN Mid-Atlantic and the importance of social media in the broadcast industry.
Listen to the full episode HERE:
Podcast: Play in new window | Download

This work, unless otherwise expressly stated, is licensed under a Creative Commons Attribution-NoDerivs 3.0 United States License.