Typhoon to play D.C's legendary 9:30 Club on May 2nd
By Anna Wood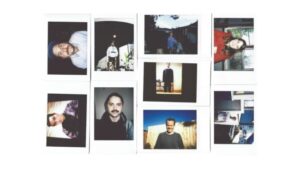 Beloved eight-piece indie rock band Typhoon has embarked on their first tour since Covid hit the United States. They will be accompanied by supporting acts CARM and The Ophelias.
Typhoon has a large discography. Their most famous songs include "Empire Builder" and "Young Fathers" which have attracted an impressive number of streams on Spotify and Apple Music.
The ensemble from Portland began in 2005 when their founding members were merely high school students. Since then they have released five studio albums and have embarked on their 2022 tour in support of their new 2021 release titled Sympathetic Magic.
Typhoon has been on tour in support of the album since April 22nd, when they played in Minneapolis, and will conclude with a show in Bellingham, Washington on June 26th. This is their biggest tour since pre-Covid, and they are ready to come back in style.
Check out Typhoon in D.C at the 9:30 Club on Monday, May 2nd, with doors opening at 7PM. This is an event you won't want to miss!
Tickets can be purchased here: https://www.930.com/e/typhoon/