Alyssa Casano
WGMU Blogger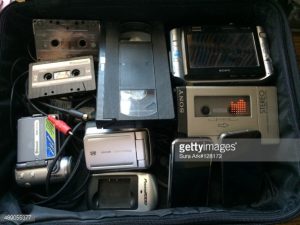 There's nothing like the gift of music. When you have a message you want to say but are unable to put it into words there is likely a song out there to express the message for you.
Want to tell someone that you love them? There are millions of songs for that. My suggestion would be Plain White T's song 1,2,3,4. Want to say you don't care about what others think? There's another hundred thousand songs to choose from. My suggestion would be Lady Sovereign's song Love Me Or Hate Me.
Want to get some motivation to study before midterms? Well admittedly this would take some more creativity to find a song but it can be done. The best suggestion I can give for motivation would be Eminem with Lose Yourself. Of course, my suggestions could be songs that you might not like but there are trillions of songs out there in the world.
There will be something that fits whatever category you are looking for. It may take some time, and it could be an unknown artist that produces what you are looking for, but music is there for your every need. Take the time to discover the amazing world of music.