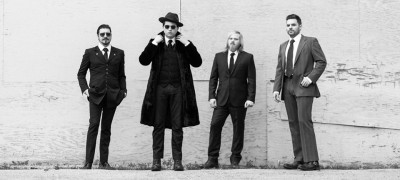 Scott Holiday is currently one of the best guitar players in rock and roll. He's been dishing out great blues-inflected riffs as a member of Rival Sons since 2009. Holiday continues to put his stamp on rock and roll guitar playing through his blending of musical influences with his own sonic vision. Since their formation, Rival Sons have released four studio albums and one EP. Their last album Great Western Valkyrie was released this past June.
LISTEN TO HOLIDAY'S INTERVIEW WITH WGMU DJ TAYLOR BOYD!
For more on the Rival Sons visit their official website at www.rivalsons.com
Contact Taylor Boyd, DJ and Director of Media Relations at WGMU: tboyd4@gmu.edu
Podcast: Play in new window | Download

This work, unless otherwise expressly stated, is licensed under a Creative Commons Attribution-NoDerivs 3.0 United States License.