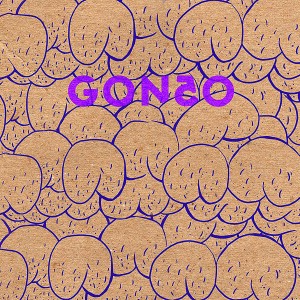 Foxy Shazam
GONZO
Self-Released, April 02 2014
Reviewed by Jon Howard
Last Fall, two years after the release of The Church of Rock and Roll, Foxy Shazam suddenly announced that they were in the process of recording a new album.  Shortly after, the band announced that they had completed said new album.  Then, months of silence. Without warning, Foxy Shazam surprised everyone by announcing on April 2nd that not only had they named their new album "GONZO", but that it was now available to download for free on their website.  Fans eagerly downloaded the new album, wondering how it might expand on the bombastic sound of The Church of Rock and Roll and Foxy Shazam.  Simply put, GONZO doesn't, and comes away much better for it.
Greatly contrasting Foxy Shazam's previous two albums, GONZO trades in Foxy Shazam's elaborate production in favor of something a little more raw and subtle.  Working with legendary audio engineer Steve Albini, whose better known credits include Nirvana's In Utero and Cloud Nothings' Attack on Memory, Foxy Shazam recorded GONZO in just one day.  The final product, however, in no way feels rushed.  Opening track "Gonzo" pits a jazzy trumpet and keyboard against a heavily distorted guitar as Eric Nally sings repeatedly that he's "gone gonzo".  "Brutal Truth" is an energetic rock out with Loren Turner completely killing it on guitar and fierce drum work by band percussionist Aaron McVeigh.  Conceptually, GONZO often addresses the hecticness of getting older while fronting a rock band.  In "Have the Fun", Eric Nally screams over his bandmates that he's "not afraid to die 'cause I'm already dead / and I have fueled the fire and it's burning red".  "Shoebox" is a mellow yet powerful piece that really exemplifies the talents of the whole band.  Keyboardist Sky White's and trumpeter Alex Nauth's melodies really drive the song, backed by great bass lines from Daisy Caplan.  Meanwhile, Eric Nally reflects on old photos in a shoebox underneath his bed, wishing that "things were the way they are when the picture was taken".  GONZO comes to a close with grand finale "Story Told", begins as a slow ballad before launching into an intense display of guitar shredding, and easily outshines all else on the record.  Eric Nally makes a callback to the first half of the album, singing "I've gone gonzo how pathetically poetic it was to spoon feed you the brutal truth riding on the tragic thrill, still you gotta have the fun", before asking the big question of the album:  "Who are you?"
While it's in no way the album that fans of Foxy Shazam were expecting, GONZO is a definite return to form for the Cincinnati rockers after the energetic yet overproduced The Church of Rock and Roll.  GONZO brings Foxy Shazam back to the hard rock style of Introducing Foxy Shazam, and replaces heavy studio production with a much more organic sound.  Foxy Shazam recorded GONZO all together in one room and as one long take in the order of the tracklist, giving the album a much more personal feel than their previous records.  The band took a huge risk with GONZO, but in the end it has more than paid off.  GONZO is a very strong addition to Foxy Shazam's catalog.  It's natural.  It's fervent.  It's gonzo.
You can download Foxy Shazam's newest album GONZO for FREE here!
Recommended Tracks: "Tragic Thrill", "Shoebox", "In This Life", "Story Told"