Drake – Her Loss
By Joshua Kornell | Top Tracks: Privileged Rappers, P*ssy & Millions, Middle of the Ocean, More M's Worst
Upon finishing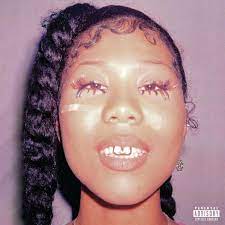 this album, a record I'd never thought of in over two years succeeded in crossing my mind. Jay Electronica's 'A Written Testimony' was the rapper's first and decade-long anticipated debut that seemingly dropped with a dud. The most memorable part of the album was Jay-Z doing what was equivalent to one man completing a group project that Electronica had little care in participating in—yet he would get all the credit. While 'A Written Testimony' sees the guest artist picking up the lifeless body of the primary, 'Her Loss' sees 21 Savage constantly having to pick up for Drake and only gets the crumbs for a reward. But I can't say any of it is surprising.
We've seen three Drake albums in 14 months, all cluttered with tracks that feel like they were manufactured in 14 minutes. 'Certified Lover Boy'saw Drake at arguably his most boastful in his career. Still, much of its quality is determined by how much you enjoy his already familiar sound and style: his calculated, corny lyrics and glossy production reign true from beginning to end.
'Honestly, Nevermind' saw Drake at his most ambitious, with a turn to house beats and poppier aesthetics. In theory, a turn in style for Drake would be a cool breeze, but in practice: his sound got less exciting and was as dull as tap water. Although these albums are different, they hold two common grounds: they both sucked, and 21 Savage was the best part. With 'Her Loss,'saying that 21 Savage was the best part of it is as predictable as saying, "if you stab yourself, it'll hurt." Whenever he grabbed hold of the mic (in the confusingly rare occasions he does), he ran circles around Drake: his wordplay on 'Treacherous Twins,' his flow on 'More M's,' and his overall aggression throughout the album makes the contrast of his partner even more noticeable.
Songs like 'Spin Bout U' open up with a powerful presence as he cruises through the tempo and matches the demeanor of one of the few ear-grabbing beats on the album—the mic moves over to Drake, and a lot of that built-up energy stumbles onto itself significantly.
Although with my praises, 21 is not perfect either. Songs like '3 AM on Glenwood' and 'On BS' displays a rare weak deliverance from the artist, leaving minimal impressions, if not any. The production on this album almost feels artificial, with little to no moments where it shines. Besides tracks like 'Middle of the Ocean' and 'P*ssy & Millions,' a lot of what is presented here grows less memorable as time passes. As I write this (reminiscent of Drake's previous work), I begin to question myself if I ever finished the album at all. The only thing that seems to be getting attention for Drake is his occasional statements on current events. On the one hand, he comments on the Supreme Court dictating the right to choose.
At the same time, on the other, Drake makes a distasteful remark on 'Circo Loco' referring to Megan Thee Stallion's accusations of being shot by fellow Toronto rapper Tory Lanez. Although stating that the artist made the jab toward Megan as a grasp for relevance devalues the sheer dominance that Drake has among almost every artist in the world, it still makes you wonder if many of those comments were made with the right intention. Referring to my comparison to 'A Written Testimony,' the album showed a dull Jay Electronica fumbling much of what made his sound so appealing a decade before. At the same time, Jay-Z seems to be one of the only factors that keep the record on its feet. Drake's 'Her Loss' mirrors much of those elements, as it shows an artist barely being able to hold the listener's attention, while 21 Savage will occasionally shake you back awake.
As much as the record gets its flowers from its supporters, only time will tell whether anything from this album will stick. Some ideas seem close to rekindling much of the energy that made some of Drake's early work so commanding and entertaining. Nonetheless, 21 Savage's back could only handle so much weight, and what is left as the last seconds of the album dry out is a taste of nostalgia of a far more focused performer.
Rating: 4/10