Kaleel Weatherly
WGMU, Sports Blogger
Monday January 30, 2017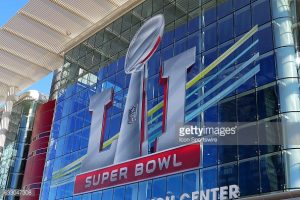 Super Bowl LI is now set. The Atlanta Falcons will face the New England Patriots to battle for the NFL's richest prize, a Super Bowl victory. While both teams have high-octane offenses, this game will come down to which team gets the ball last.
Atlanta's offense, led by quarterback Matt Ryan, has been lethal throughout the entire regular season and postseason. For example, the Falcons had the third-ranked pass offense and the fifth-ranked rushing offense in the regular season. This team can light up the scoreboard with ease.
The 31-year-old quarterback is the favorite to win the NFL's Most Valuable Player of the Year Award. He threw for 4,944 yards to go along with 38 touchdowns and seven interceptions in the regular season.
However, Ryan has an outstanding supporting cast. Julio Jones is considered one of the best receivers in the NFL. He possesses a combination of superb route-running skills, size, and speed. In 2016, he hauled in 83 passes for 1,409 yards and six touchdowns.
For the most part, Ryan always looked in Jones' direction when the team needed a big play. It's clear that Jones is Ryan's go-to receiver. Atlanta's rushing attack, led by running backs Devonta Freeman and Tevin Coleman, is dangerous as well.
Freeman and Coleman combined for 1,581 rushing yards and 19 rushing touchdowns in 2016. They both have a rare blend of power, speed, and agility.
Indeed, New England's defense has done a great job of limiting big plays and creating turnovers. But there are too many weapons on the Falcons' offense to take account for. The Patriots are only surrendering 16.5 points per game in the postseason. But they haven't played a team who has an offense like Atlanta.
New England defeated the Houston Texans and the Pittsburgh Steelers to reach Super Bowl LI. Houston's defense is what got that team to the postseason. Pittsburgh has a great offense, but it does not have as many game-changers like the Falcons.
The Patriots will have a tough time containing Atlanta's offense. But the Falcons' defense will also struggle against New England's offense. Patriots quarterback Tom Brady gets better as the years go on.
After serving a four-game suspension due to his involvement in DeflateGate, the four-time Super Bowl-winning quarterback returned to the field and dominated. New England went 11-1 with Brady under center this season.
This year, Brady has thrived with receivers like Chris Hogan and Malcolm Mitchell. When tight end Rob Gronkowski went down with a season-ending ruptured disk injury, many thought New England's offense would suffer.
Well, it didn't. New England had a top-five offense in 2016, and Brady threw for 3,554 yards, 28, touchdowns, and two interceptions. Along with Brady's strong play, running back LeGarrette Blount ran for 1,161 yards and a league-high 18 touchdowns.
Atlanta had the 25th-ranked defense in 2016, but this unit has been playing well in the postseason. However, the Falcons' secondary is inexperienced, and Brady will look to take advantage of that.
Both teams are great on offense, and Super Bowl LI will be a shootout and a close game. Neither defense will be able to stop the opposing offense from scoring. This means that whichever team gets the ball last in the fourth quarter will win the game.