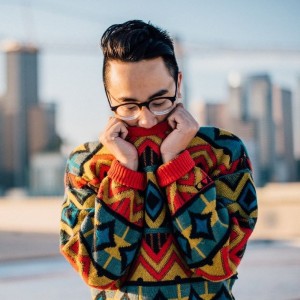 Maryland native Antonio Cuna, better known by his DJ name Sweater Beats, debuts his For The Cold tour this holiday season, stopping by U Street Music Hall in D.C., November 23rd. His singles and mixes are a bundle of sharp production, textured sound bites, and modal elements of EDM rooted with R&B and pop undertones. He has opened for EDM superstars Flume and Chet Faker (now Nick Murphy), along with rap gods like Chance the Rapper. His experience working with big name artists, along with years of work in production and remixed tunes, will make for a noteworthy performance next week. It is a show you do not want to miss.
Below is a conversation Local Music Director Jackie Reed had with Antonio Cuna, talking about his upcoming show at U Street:
Sweater Beats' Did You Wrong (feat. MAX)
Sweater Beats is performing at U Street Music Hall, Wednesday, November 23rd. Tickets are $20, Doors open at 10:30pm.
DJ Bearson and Different Sheep will be opening the show.
Link to show tickets: http://www.ustreetmusichall.com/event/1349547-sweater-beats-washington/
Facebook/SoundCloud: https://www.facebook.com/sweaterbeats/ / https://soundcloud.com/sweaters
Twitter/Instagram: @sweaterbeats / @sweater_beats
Website: http://www.sweaterbeats.com/