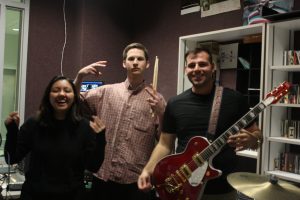 On February 12th, WGMU's Jackie Reed (Jammin' with Jackie) interviewed L.A. Trip in WGMU's live on-air studio, to talk about their upcoming album, Intervals I (2017). From Fredericksburg, Virginia, the rock band came together to put on a live performance showcasing the best of their music. Bobby Barber, guitarist and vocalist, and Sean O'Neill, drummer and percussionist, came by the studio to talk about their band's background, to reflect on their first album L.A. Trip (2016), and to expand on their future productions as a rock duo. You can listen to their new album, complete with a fresh tracklist and innovative cover songs, next week.
Interview:
Studio Tracks "Crime" & "Hey Now":
Live Set: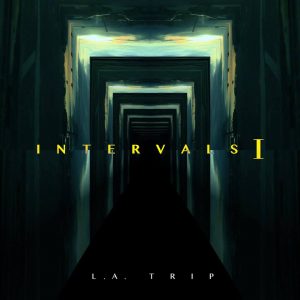 L.A. Trip's Intervals I is available for listen February 21st.
Facebook: https://www.facebook.com/latripband/
Bandcamp: https://latrip.bandcamp.com/
Soundcloud: https://soundcloud.com/latrip/
Instagram: @latripband
All photos courtesy of Jennifer Shaskan of Office of Student Media. Special thanks to Jennifer Shaskan and Lottye Lockhart for their involvement and for representing OSM during the interview and performance.