Rachel Handschuh
WGMU Blogger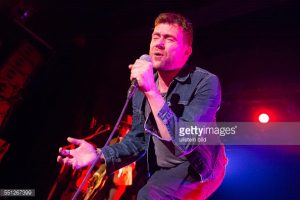 Many people in recent years have been wondering for the past few years about the Gorillaz's musical comeback, and 2017 may be giving them an answer. In 2016, the group began to release on Twitter a series of videos and artwork which came to be known as the Book of Noodle, named the animated band member Noodle.
Since then The Gorillaz dropped their first song in six years on January 19 titled "Hallelujah Money," as of writing this piece has the video has 5,353,209 views, which teased at a new album coming once again. The song made the Internet overflow with the guesses that it will be 2017 the band will finally have the long-awaited album. Yet, a much newer event has made the Internet freak out.
This month the band announced that in partnership with Red Bull a one day festival will be held Saturday, June 10 in Margate, England. Now has it already been completely sold old, but the rumors of the event being the greatly craved album release are rapid on the Internet. I personally believe this concert holds a significant point in the Gorillaz history and could hopefully bring us a new album. Hopefully 2017 hopefully can be the Year of the Gorillaz.