Loaded – The Velvet Underground
By Tyler Mandell |

Top tracks: Who Loves the Sun, Sweet Jane, Rock & Roll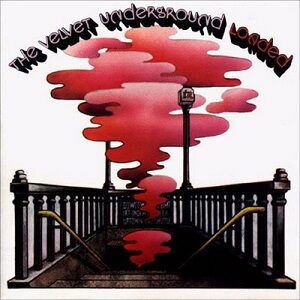 "Loaded," the final album by legendary art-rock band The Velvet Underground had that title because the record was to be "loaded" with hits. This would come across as insane to anyone who had listened to their prior albums. This was a band that two years earlier had written a 17 and a half minute long avant-garde rock song about drag queens, murder, and drug addiction (Sister Ray) and was now striving to have radio hits. How bizarre. 
Unfortunately, "Loaded" and its singles failed to chart. It's really a shame because of how much fun the album really is; it has some of the band's best tracks and lots of killer melodies and riffs. However, in an attempt to achieve mainstream success, some of the band's approaches to music production was changed up to the point where one could argue the album is too conventional or is the band's "sellout" record. 
The latter claim is honestly baseless, I think too many people fail to realize the difference between an artist going in a poppier direction versus someone sacrificing their morals and views to make money. How could anyone claim The Velvet Underground is selling out when the first three tracks are some of the best songs of the 1970s? Who Loves the Sun, Sweet Jane, and Rock & Roll are perfect. The first two tracks are just so endlessly likeable and sweet, with Sweet Jane showing the best of Lou Reed's personality. Rock & Roll is just wonderful as well, featuring stellar guitar work and pulsating drums that foreshadowed 70s punk rock. 
But these tracks do seem to represent The Velvet Underground slipping away from their original sound for something that sounds cleaner and friendlier. I love Who Loves the Sun, but it sounds too much like a 60s psychedelic pop song in the vein of The Turtles or The Monkees. Sweet Jane sounds like the kind of glam rock that Lou Reed would make in his early solo career, and Rock & Roll has similarities to their other proto-punk songs like I'm Waiting for the Man and Run Run Run but it lacks the raw and lo-fi feel of those songs. 
The rest of the album is mostly bluesy country rock songs, which are enjoyable but lack identity. Head Held High, for example, is the weakest song here in my opinion as it's the only time on the album where the band seems to desperately try and sound commercial. All of these are still pretty good songs with the best being Oh! Sweet Nuthin', a terrific closer that features a killer guitar solo by Doug Yule. 
The songwriting and some of the production in the album tend to be very feel-good and a lot of lyrics are very optimistic or almost naive sounding. The best example of this is I Found a Reason, which is great but deviates from The Velvet Underground's style and tone the most in the entire album. It's a Phil Spector-ish 1950s doo-wop inspired song which is by far the biggest genre shift the band ever made. You keep expecting the band to be cynical or poke fun at itself, but it never does. It's all genuine and heartfelt, even when Lou Reed deadpans a spoken word segment. It's a wonderful song but it's a far cry from edgier songs like Venus in Furs or Heroin. 
Not that the album suffers from being accessible, it's still a great set of songs that may deviate from the band's other work a bit too much. It's consistently enjoyable, catchy, and just endlessly fun — though not an album that best represents the band's career. "Loaded" has its highlights and could be better in spots, but overall, it's still an impressive set of joyful, sweet pop songs from a band originally named after an underground journal on sadomasochism.