I, Jonathan – Jonathan Richman
By Tyler Mandell |
Top Tracks: That Summer Feeling, I Was Dancing in the Lesbian Bar, Velvet Underground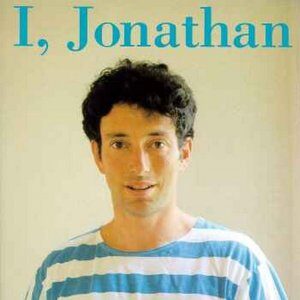 It can be difficult to talk about one of your favorite albums because it can be hard to distinguish between something that's objectively good and someone that just appeals to your personal tastes. I pose this question in relation to the album "I, Jonathan" by Jonathan Richman because it's one of my favorite albums yet, and I wonder if it's something I could call objectively great.  
Jonathan Richman, who was the lead singer for legendary proto-punk act The Modern Lovers during the 70s, made this album in 1992 when he was in his early 40s. Yet he never once seems that age during the album, nor do any of the songs resemble something that would be contemporary for that year. It's a relatively unambitious homage to 1960s surf music and classic rock n' roll that has Richman writing songs about his firsthand experiences and nostalgia. 
A large part of why the album works is because of Jonathan Richman himself: his work as a performer, his lyrics, and his general demeanor. His work has always had a bit of childlike naivety, with this album having him at his most earnest and least mean-spirited. For example, one of my favorite tracks on the album, "A Higher Power," is a simple love song with a fun groove. The lyrics could come across as trite with a lesser performer, but Richman is able to make everything he says seem heartfelt and passionate.  
Much of the album is contained of endlessly relistenable and catchy songs like I Was Dancing in the Lesbian Bar, the 60s beach party type track Rooming House on Venice Beach, and Velvet Underground – which has Richman singing about his favorite band (with part of the song including a brief interlude of the Velvets' Sister Ray, complete with a hysterical Lou Reed impression). However, the heart of the album is the track "That Summer Feeling" which has Richman looking back on his earlier years with more regret and longing. It's an incredibly bittersweet track about wanting to appreciate your youth more than you could ever, and desperately wanting to reconnect with it. There is a lyric in it that goes: 
And you boys long for some little girl that you dated
Do you long for her or for the way you were? 
This line sums up the song concisely: It's about wanting to still be naïve and free-spirited, have the comfort and safety you might not have when you're older, and just being able to be around those that love you. "That Summer Feeling" is more mellow than any other song on the album but it works as kind of a thesis statement of the album. While Richman himself seems so much like a big kid in his music, he's not one to ignore larger truths about himself and the experiences he's had. 
But I'm getting ahead of myself. The point is, this is really just a wonderful little pop album that I personally find impossible to dislike in any capacity. It's sweet without being syrupy, simple without being unimaginative, and fun while still being thoughtful. I listened to it several times during winter break and I don't see myself stopping. 
You can take a listen to I, Jonathan at the Spotify link below.