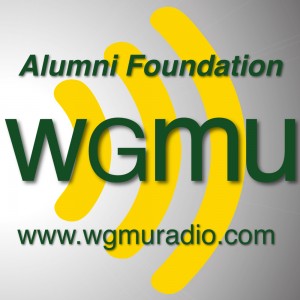 WGMU has had a very busy academic year. We've hosted three Intimate concert Series with the Mason Cable Network, organized a large concert which was the opening for the new Rogers and Whitetop buildings on campus, greatly increased the variety of programming offered, ten folded the amount of ways you can tune in, upgraded to state of the art on-air studio equipment, and became the flagship station of Mason's Men's and Women's Basketball.
It doesn't all stop there and we need your help to continue our growth.

The WGMU Alumni Foundation was recently lifted off the ground. It's mission is to support and foster the continued exponential growth of WGMU, which educates and promotes professionalism for tomorrow's great broadcasters. We'd appreciate any support you can give. By clicking here you can donate to the station. Just type in WGMU Radio Account into "other" and enter the dollar amount.
For inquires, please contact wgmualumni@gmail.com