My name is Matt, and I do a rock/metal show on WGMU Radio called Up To Eleven. I wrote about my five favorite albums of 2015. They are listed below. Being a companion to my show, this article is only about rock/metal. Sorry, Kendrick fans! Do yourself a favor and read what I have to say, then go buy these albums!
5. Ghost – Meliora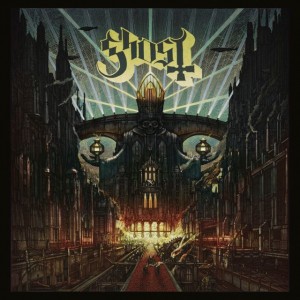 So much to be said about the theatrical Swedes that are Ghost. Their artistry is represented in their live performances just as much as in their studio recordings – and Meliora has continued this practice. Composed of the enigmatic Papa Emeritus and a groups of Nameless Ghouls, Ghost has once again released a work of art that challenges government, religion, and commercialism. Ghost knows their audience well, giving them more than the average experience with a studio album. The booklet comes with beautiful artwork, accompanying each song with a detailed miniature painting acting as visual aid to the story and interpretation (reason #132 why I still buy CDs). The album is a work of melodic and lyrical force, leaving behind what could be considered "distracting" as far as technicality in doom/black rock. Perhaps the biggest reason this made my Top 5 list is the experience I got after their live performance. Seeing Ghost in costume with all of their stage theatrics gave their music a whole new light (or darkness), and hearing Meliora again after its live performance was like hearing a completely new album. It was a sort of awakening, thanks to the charisma and fluency from Papa Emeritus on stage. I had the pleasure of interviewing a Nameless Ghoul last fall, where we spoke about their artistic vision and execution (found here on wgmuradio.com). While he adds the disclaimer that they are in fact merely entertainment, his description still heightens your interpretation of Ghost's music and performance art.
In the end, this is an unusual album to be in the "Top 5" since its accompaniment by live performance is what made it stand out. However, if I can't use my experience with the music as grounds for judgement, is it even worth paying attention to? Listen to Meliora. Go see Ghost live. Listen again. You're welcome.
Matt's Favorite Tracks: "Cirice" & "He Is"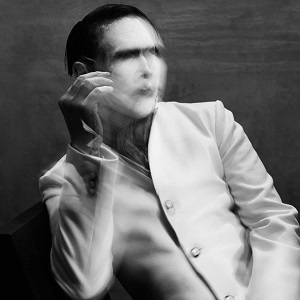 4. Marilyn Manson – The Pale Emperor
"What ever happened to Marilyn Manson?"
This was a question asked to me by a friends mom, who remembered him as the frightening shock-rocker (and media scapegoat) of the late 90s. With a catalogue of blatancy such as Antichrist Superstar and The Golden Age of Grotesque, Manson certainly has plenty of tracks preaching everything your parents wanted to keep from you in grade school, from sex to violence and everything in between. Flash forward to 2015. Manson is 46, he's gained some weight, and no one is scared of him anymore. We've been exposed to Miley on a wrecking ball and…well…whatever it is that Gaga wears. You can't shock us anymore. So what does he do? He completely flips his approach. Enter The Pale Emperor. Manson brings in strong essences of Bowie, combined with an incredible dosage of blues influence. Distinguishable drum and guitar tones. Kiss the nu-metal goodbye, and feast your ears on my (second) biggest surprise of 2015. This album is the closest to Marilyn Manson you have ever been, after two decades of artistry. The album artwork features Manson in a buttoned jacket, with his face blurred out. This summarizes the album perfectly. It's not about what he looks like anymore, what he stands for. It's about a new age of Marilyn Manson, one where the music takes you by storm. No longer are you hearing an agenda. You hear a person, and one who has a lot to tell you. All hail The Pale Emperor.
Matt's Favorite Tracks: "Warship My Wreck" & "The Mephistopheles Of Los Angeles"
3. Lamb of God – VII: Sturm Und Drang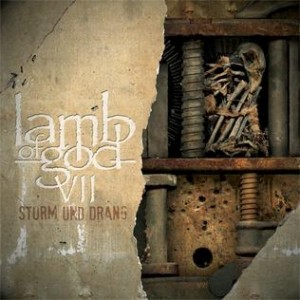 Heavy metal band Lamb of God has had quite the last few years. Back in 2012, frontman Randy Blythe was imprisoned in the Czech Republic on manslaughter charges and had to stand trial. Once released, the band went on hiatus. Blythe took a long period of reflection. When they returned, they crafted what is their best album in ten years. Opening with "Still Echoes", Sturm Und Drang begins to tell the story of Blythe's thoughts while he sat in a European prison cell, knowing his life as he knew it could be forever changed. Acting as catharsis, the album releases his fears, anger, and sorrows track by blistering track. On top of Blythe's ever insightful lyrics, he is accompanied by some of the hardest-hitting musicians in the business. Each song is filled with furious drum patterns and guitar riffs. This creates a sound that, combined with Blythe's coarse, passioned screams, is and only can be Lamb of God, the best band in metal right now. You can even hear clean vocals, showing a different side of the roughened frontman in "Overlord", in addition to guest vocals from Chino Moreno (Deftones) in "Embers". This album brings an energy and passion that is not easily found in popular metal music anymore, as well as difficulty finding any flaws.
Matt's Favorite Tracks: "511" & "Overlord"
2. Gary Clark Jr – The Story of Sonny Boy Slim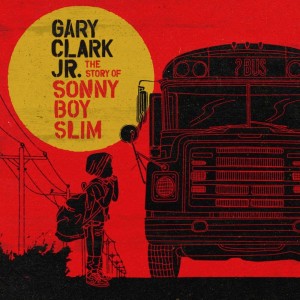 This list acts as a companion to "Up To Eleven", a rock and heavy metal show. GCJr's new album is rooted in rock music…and then takes you places you have never been before. Opening up with the familiar blues rock sound of "The Healing", Sonny Boy Slim then guides you through a tale of folk, soul, R&B, and more. Even months after its release, it gets better with every listen. You find a new vocal harmony in place, a guitar lick so very faint in the background. If Clark didn't impress us enough with his technical skills on Black & Blu and Gary Clark Jr. Live, he gives us the gift of beautifully crafted music that melts down the idea of genres and puts it all into one piece. Keep an eye on him, because he's taking the world by storm with his work.
Matt's Favorite Tracks: "The Healing" & "Wings" (Honestly, every song on this album is a masterpiece. Buy the whole album. Listen to it over and over again.)
1. Bring Me The Horizon – That's The Spirit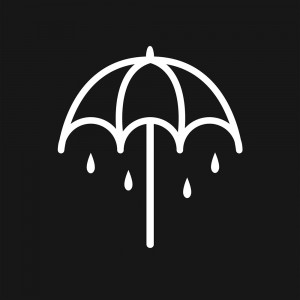 I got into BMTH in 2009, just after they released the blistering metalcore full-length Suicide Season. If you told me then that they would release an album that would receive mainstream radio play and contain electronic arena-rock anthems, I would have laughed in your face. Remember when I said The Pale Emperor was the second biggest surprise of 2015? That's The Spirit is number one. It also happens to be my favorite album of the year. Musically, they have grown into a completely different band than how they got their start. The addition of eerie textures, boisterous group vocals, and electronic samples couldn't have done more for BMTH and their music. Oli Sykes has turned to clean vocals, softly hitting high notes while bringing melody into his passioned screams. The album takes you all over as you hear emotional ballads, hard-hitting-screw-you-let's-all-jump anthems, and even poppy tunes with dance beats. Syke's lyrics have skyrocketed in maturity, dealing with familiar subjects such as addiction, loss, self-loathing, and pleads for help, but in an entirely new way. Plan on hearing this album a LOT during Up To Eleven, and you can probably plan on hearing it in other places such as movies, television, and maybe even on store speakers while you're shopping. Well done, lads. Well done.
Matt's Favorite Tracks – "Doomed" & "Happy Song"
Do you dig the music featured on this list? Do you disagree entirely and want to express your frustration towards the writer? You can tweet Matt at @UpTo11_GMU and tell him what you think. You can hear all of these artists and more on Up To Eleven, back on air in just two weeks, brought to you by WGMU Radio.