Kyle Kuhn
WGMU Blogger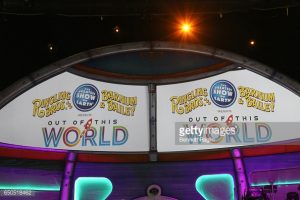 Clowns. Lions. Magic. Thrill. Are you ready for the circus? Because we know that the Circus is ready for us. Founded in 1871 by none other than the original Ringling Bros., The Ringling Bros. and Barnum & Bailey Circus will be appearing at the Eagle Bank Arena! If you are into extraordinary performers, exotic animals and the ultimate circus experience, be prepared to buy your tickets as soon as possible. Between April 7 and April 16, you will have the opportunity to witness their final show. Prepare to take a ride to the intergalactic space-age to join the adventurous family in a futuristic show as they present "Out Of This World." Audiences will be able to join the Circus fleet as they go on a good versus evil hunt, letting them expand their imagination and experience unexpected surprises and thrills.
Through the eyes of a magic telescope, The Ringling Bros. have outdone themselves in presenting a story that will blow your mind. Including gravity-defying acrobats, majestic animals, fearless daredevils, humorous clowns and orbital aerialists, the show will include various acts to make sure you are on the edge of your seat the whole entire time! To find out more about the Ringling Bros and their upcoming shows, you can visit www.ringling.com!
More good news?! If you can't make the shows at the Eagle Bank Arena, they will also be holding shows at the Verizon Center in Washington D.C. March 31 to April 2!
Get Ready…Because Ladies and Gentlemen, this is…THE GREATEST SHOW ON THE EARTH!