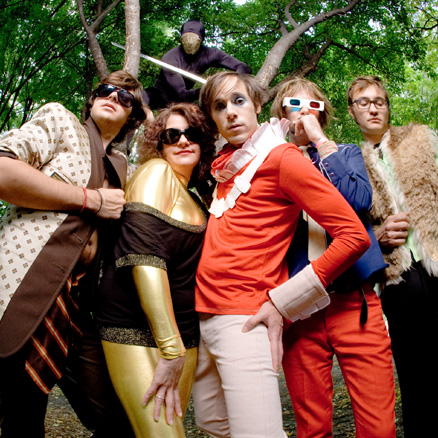 of Montreal – Paralytic Stalks
Released February 7, 2012
Polyvinyl
I never know what to expect with Of Montreal (They are a part of the Animal 6 Collective which includes the Circulatory System, The Olivia Tremor Control, Neutral Milk Hotel, Elf Power, and Apples in Stereo), which is very good thing. They do not disappoint on Paralytic Stalks. This indie pop, rock, funk, psychedelic, and R&B, have got so much going on. I got the genre list from wikipedia by the way. Every track is a pleasant surprise. If I was to best describe Of Montreal's, it would be a sexier Beatles whom also happened to be stuck in a permanent acid trip. They have that perfect pop sound, not that annoying pop crap that is shoveled down societies throats on the lamestream radio, but that beautiful 60′s pop sound. The music is so catchy without being repetitive in nature. I cannot even describe some of the sounds this band puts out. All I know is if you want your mind blown, give this record a listen.
–EM.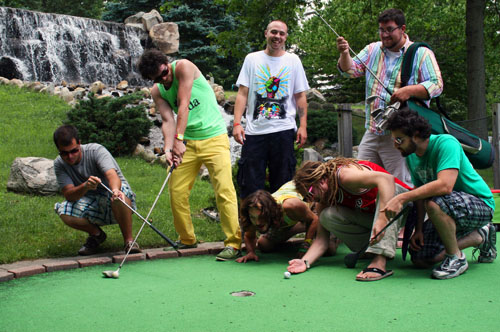 Midwest Hype – DayGlow
Released January 5, 2012
Before I popped in the disk to listen to DayGlow by Midwest Hype I was extremely intrigued by the album cover. The most note worthy entity about the disk was the inside cover. It displayed each member of the band and I was in awe of how eclectic the group really was. The seven or so gentlemen each had their own unique style and presence to them both in fashion and posture. Each member had their particular contribution listed below their name and the amount of different instruments incorporated into the collection was astonishing. I was eager to listen to the first track and the sound right off the bat correlated very well to how diverse they appeared. When thinking of how to describe the sound Midwest Hype, I posed to myself the question of "what do they bring to the table?" After some pondering, I came to the conclusion that Midwest Hype is sort of like an aunt of mine that every Thanksgiving brings the same platter, but adds a new twist to it each time. This idea came to fruition even more greatly when I listened to the song entitled "Runaway." The dynamics of the song greatly resembled an iconic pop tune that I could nostalgically recite in my head over and over, but at the same time was as unique as an ensemble that I had to keep listening. The entire album was well synchronized and truly lived up to its name. Each song has a certain mellowness to it, but is hyped by high pitched instruments and a strong cadence. The combination is very strong and although I do not know exactly what they are bringing to the table I am still for sure looking out for seconds.
–KR.