Michael Revollo
Sports Blogger, WGMU
March 20, 2016
As it celebrates its 21st season since its inception, Major League Soccer has come a long way from the rag-tag play that defined it for most of its existence in the eyes of viewers in the United States and abroad.
Having started with eight teams in its inaugural season in 1996, the league is now made up of 20 teams, with more still waiting to be officially inaugurated in the next few years (Atlanta United FC, Los Angeles FC, etc.)
It can boast about its influence in world soccer, bringing world-class players and coaches stateside, who are seeking a fresh and vibrant challenge in their sporting careers.
Some of the renowned players MLS currently has consists of seasoned veterans who have played in the UEFA Champions League with famous European clubs and represented their countries at the World Cup through the likes of Andrea Pirlo, Sebastian Giovinco, Kaka, and Robbie Keane just to name a few.
Despite having competed at the highest level of international soccer, playing in MLS has proven a real challenge for some players to adapt to.
Former England nat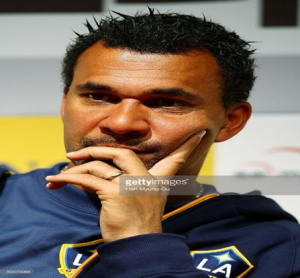 ional team player and Liverpool FC legend Steven Gerrard admitted he was surprised by the challenges that presented themselves every week in his first MLS games.
"Going on the road, playing on turf, playing at altitude, playing in humidity, those are the hurdles that I've had to face that I wasn't aware of," Gerrard said. "Every away game has a different challenge." [ESPN FC]
Many players have dealt with the physical and mental demands asked of the competitiveness of the league, but foreign coaches have probably had a more difficult time dealing with the intricacies of Major League Soccer's rules.
Dutch national team legend and former L.A. Galaxy coach Ruud Gullit figured that out very quickly when he took the helm back in 2007. Despite having the likes of U.S. national team great Landon Donovan, Guatemalan superstar Carlos Ruiz, and international sensation David Beckham at his disposal, Gullit was unable to deliver.
"What is difficult for foreigners is that you have a salary cap, and I had to pay 22 players out of that salary cap," Gullit said. "And if you want to have a new player, you couldn't do that because first you had to trade, you had to get players out to get something in. Difficult. It's not easy."
Major League Soccer has grown exponentially since 2007 by having more money to work with, allowing the league to alter the rules regarding transfer policies and salary caps, in turn paving the way for world-class players to be signed by MLS clubs and enhancing the league's brand.
This is luckily the case for former Arsenal midfielder and current New York City FC head coach Patrick Vieira, who took the coaching job back in November after Jason Kreis was shown the door.
The NYCFC coach has been asked about dealing with the rules that can make MLS a testing league for foreign coaches ever since he took the job, acknowledging it will be difficult but is not alone in handling the situation.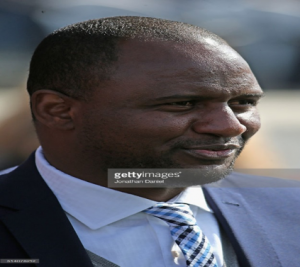 "I just think that coaching in the MLS is of course harder than in Europe," Vieira said. "Because of the salary cap and the roster, and the way you have to make things balanced in the squad, making sure you have the players you need… Of course I still have a lot of the rules to learn to understand, but next to [NYCFC Director of Player Recruitment David Lee] and [Sporting Director] Claudio [Reyna,] I'm getting it." Vieira has no professional coaching experience, having only managed Manchester City's Elite Development Squad (EDS) for the past two years. The Frenchman, however, is not intimidated by the challenge, but is excited by what MLS has to offer and being a part of NYCFC.
"I'm happy here," Vieira said. "I have a great team and a great staff. Now all I have to do is win." [MLSsoccer.com]
He makes it sound simple, but considering how unpredictable Major League Soccer has proven to be, Vieira is in for a potentially rude awakening.