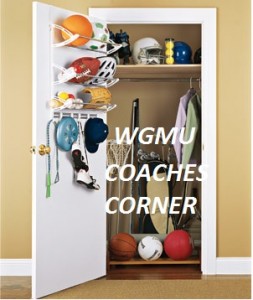 Karen Barefoot is a new head coach in the CAA, she recently took over the woman's basketball program at Old Dominion University.  New but familar, Karen was a fromer  assistant with this ODU squad back in the  2005-2008 season winning three CAA Championships.  Her recent stint with Elon University was a success as she helped coach them to thier first ever Division I playoff appearance.  A pretigous career record of 286-166, she has been an icon of winning and changing programs for the better. 

Although the season remains young, Barefoot's ODU team (1-7) may find thier toughest task of the season standing in front of them when they visit the Patriot Center this Sunday.  The Monarchs are set to take on the George Mason Patriots in both teams first in-conference matchup of the season.  While the slates remain blank, somebody must go home with thier first conference loss.
In the most recent addition of  "Coaches Corner" Wgmu caught up with head coach Barefoot, to talk about her upcomming matchup with the 5-1 Patriots.  Listen in as she talks about being a new head coach, the CAA conference and putting an end to GMU's 5 game win streak.
Tip off is 2pm heard right here on WGMU raido, an affiliate of the Gomason Digital Network.