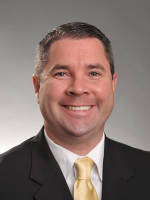 On Friday WGMU continued its Coaches Corner segment with an interview of the 1st year head coach of Towson, Pat Skerry. Coach Skerry took over a Towson squad that was 0-18 in the Colonial Athletic Association last season, winning just 4 games overall. The Towson Tigers have started this season 0-6, but they have faced two nationally ranked teams in Kansas and Michigan. He candidly says that even though the talent level may not necessarily be there to compete this season, the program at Towson is defiantly on the rise.
Coach Skerry notes throughout the interview that with the eventual completion of the state-of-the-art Tiger Arena in 2013, Towson will have the finest facility in the conference.  Coach Skerry goes on to say that even with only one scholarship senior on the team,  that he is very optimistic about the future of the program  because of what he describes as "possibly one of the best recruiting classes in the mid majors" coming to Towson next season.

Coach Skerry talked about his experiences at the University of Pittsburg last season as an assistant coach, and how he hopes to take what he learn there and apply it to his Towson team. He stressed that he is teaching the young Tigers to become a team that plays the "full forty minutes", and if they do,  they will be one to be reckoned within the CAA.
It is interesting to note that Coach Skerry previously coach Mason's Erik Copes on the club level, and he talks about the great potential he sees in the freshman player. He said the key to the game on Saturday between Mason and Towson would be the tunrover battle, where the Tigers have struggled so far this season. Saturday will be the conference opener for both schools, Mason(5-2) and Towson(0-6), so anything can happen.
Click here for the exclusive interview with coach Pat Skerry!
Tip is at 7:30 in Maryland, and can be heard right here on WGMURadio and the GoMason Digital Network.