Nick Ortiz, WGMU Director of Sports Media
October 28, 2015
Photo Credit: The Canadian Press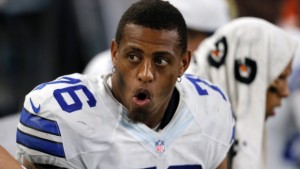 Week seven started us off with a Thursday night match-up between the Seattle Seahawks and the San Fransisco 49'ers. Needless to say, that game was quite underwhelming. In other words, watch the highlights and see that you did not miss a thing on Thursday night football. Four teams remain undefeated going into Halloween weekend and the Dolphins seem to have found a second wind. Perhaps my bold pick of the season is finally coming into its own? The NFC East is exactly what we thought it would be, a hot mess. We can't forget about Greg Hardy's sideline drama.
Before the season began, I made a bold prediction that Miami Dolphins would win the AFC East. After such an abysmal start to the campaign, the dolphins made a change in their head coaching position. Replacing Joe Philbin with Dan Campbell. The team is fired up.
Unfortunately they beat a Houston side that are having a disastrous season themselves. The dolphins won't win the AFC East, but it does seem that they have found their form under their new head coach. Tom Brady and the Patriots are just too much to handle and will win their division once again, but what else is new?
It appears that every week I learn something new about the Houston Texans. This week I learned that they are the fake New England Patriots. With old quarterback coach as their head coach in Bill O'Brian and two previous back-up quarterbacks for Tom Brady on his roster. Not to mention veteran Vince Wilfork joined the ranks during the off-season.
All season long I have been talking about how bad the quarterbacks have bee. But with a defense led by J.J. Watt, we forget to look at how terrible that defense has been. Miami put up 41 points in week 7. They have been an embarrassing shell of what once was a frightful defense. If you ask me, it is not the offense that has been holding the Texans back, it has been the defense.
The NFC East. Kirk Cousins. DO YOU LIKE THAT!? It has now been seven games at the helm for Captain Kirk and I am impressed. No, he has not been perfect. He has made mistakes, but you cannot doubt his passion for the game. All he needs now is that running game that started off the season red hot and Desean Jackson back and Kirk Cousins will have himself a stellar offense. A little bit of defense wouldn't hurt either.
Moving on to the Giants. When you barely beat a Dallas team that is missing Tony Romo and Dez Bryant and replaced with Matt Cassell and you only win 27-20?! Yes, New York is sitting in first place in the division, but they have to fix not just the lackluster offense, but that defense cannot stop the rush if their lives depended on it.
As for the Philadelphia Eagles, wasted salary cap space on Demarco Murray just so no one else could have him. The fumble machine that is Ryan Matthews is fitting in better into the Chip Kelly scheme. The defense is playing well, all Sam Bradford needs to do is throw less interceptions and they may just claim the oh so unpredictable NFC East.
Dear Greg Hardy, when Dez Bryant is attempting to calm you down, you have crossed the line. To be fair, there are many other athletes that throw fits on the sidelines and even on the field, but with Hardy's priors, it makes him a target for criticism.
I get that you are passionate, but you must respect your coaches and teammates. I have seen on social media people asking for a suspension, but that's not necessary. What the coaching staff needs to do is sit Hardy down and talk to him like a man and put him in his place.
Easier said than done, but it must be done to prevent a toxic locker room.