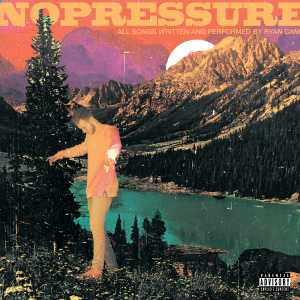 Ryan Cam is an upcoming Hip Hop/Pop artist from northern VA who just released his first project titled "No Pressure." With his smooth beat selection, combined with his diverse flows and melodic hooks/choruses, Ryan is bringing a unique sound to the table right out of the gate. With a debut project like this, the young artist has set the bar high and is looking to grow. Ryan sat down with WGMU host Matt Dotson to talk about the EP, his NOVA roots, inspirations, and their old connection. Follow Ryan on Twitter at @ryan_cam_.
Listen to the interview HERE:
Opening track: "Visions". Closing track: "College Casa". Hear full songs and EP here.
Matt Dotson is a 3-year radio host and general manager at WGMU, as well as its resident narcissist. Hear more of Matt's work here and here. Follow him on Twitter at @ImmortanDotson.