Dan O'Brien
WGMU, Sports Blogger
Thursday December 15, 2016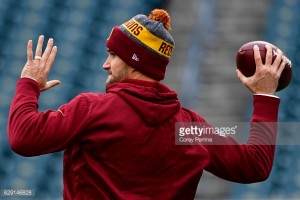 Los Angeles Rams 9 @ Seattle Seahawks 42

Seattle is the sort of team that I hesitate predicting will win. Their performances over the past couple of weeks have been filled with minimal offense and an absent defense in games that the Seahawks from four years ago would not have lost. It's clear to me that Seattle has problems when Russell Wilson doesn't perform miracles to get offensive production and when they go away. However, with all of their problems in the past couple of weeks, they're still atop the NFC West and they are in a much better position than the LA Rams. The LA Rams have a running back that isn't producing like he was last year and a wide receiver that got a massive contract performing like a massive flop. But not to be outdone, the LA Rams find a way to make a bad situation worse by firing their head coach with three weeks left in the regular season. This shows that the owner and general manager were so tired of seeing despicable losses only matched by atrocious attendance rates at home games that they fired their coach after promising him more money no more than two weeks ago. Seattle has problems, but they can be solved through good coaching in a game with a large audience and a good win to get them on the right track at the right time. Seattle is a dominant team at home and I can't find any reason that the LA offense should succeed. Their quarterback has started for only a month, their offensive weapons going against Seattle's defense are the equivalent of bringing a fist to a gun fight, and their head coach just got fired. I see Seattle playing angry and destroying the LA Rams at home to show the league that they are still a force to be reckoned with.

Miami Dolphins 24 @ New York Jets 17

The Dolphins find themselves in a very peculiar spot as their season is nearing its end. Unlike most seasons where there would be lots of regret for what could have been as well as wondering for when things would be different, the Dolphins have reasons to look up. They are 8-5 and have a good shot at making the playoffs, something that hasn't been thought of by Dolphins fans in a long time. Their quarterback is injured and will likely be out for the rest of the season, so they're going to need a lot of help along the way if their playoff dreams are going to turn into reality. Luckily, they face the New York Jets, or as like to call them the New York Mess, and that's about as much help this late in the season as you'll get. Divisional games are more competitive and the New York Jets have won some games, but if you need overtime to get a win against San Francisco, I'd say your season is about to expire. New York will play better than usual, but Miami will use its running game to keep their playoff hopes alive.

Cleveland Browns 17 @ Buffalo Bills 27

These two teams are some of the biggest surprises in the NFL. Buffalo has remained competitive throughout the entire season and surprisingly they have a chance to make the playoffs. The Browns have looked less like a team and more like a cautionary tale, and yet even they can find a way to surprise by remaining winless only weeks from the end of the regular season. Buffalo hasn't been this optimistic since the 1990's when they had numerous Super Bowl runs, but no Super Bowl rings. Cleveland hasn't been this upset since LeBron made his announcement to take his talents to South Beach, but Cleveland might be better served taking this hump of trash called the Browns out to the landfill. In one of the easiest and least surprising picks of this week, I choose Buffalo to keep their hopes alive and well, while the Browns will keep their winless streak alive and haunting.

Detroit Lions 17 @ New York Giants 24

The Detroit Lions are playing at the New York Giants and both teams are fighting for a lot. Detroit could really use a win here as their schedule gets tough and they're trying to win the NFC North. That said, the Giants are coming off a dominant win against the Cowboys and don't plan on losing their hold on a Wild Card spot. If the Lions lose this game, then good performances by the Vikings and/or the Packers could jeopardize their hold on the NFC North title. If the Giants lose this game, then the Buccaneers and Redskins could take the two Wild Card spots and keep the Giants out of the playoffs for the fifth year in a row. This could very easily be a back and forth game where a single play could define who wins this game. The Giants defense should give a recently injured Matt Stafford trouble and I have the Giants winning at home 24-17.

Philadelphia Eagles 10 @ Baltimore Ravens 24

The Baltimore Ravens are currently flying under the radar, but have shown the ability to play tough in games this season. They won games early on and then lost four in a row to lose the headlines that they were getting. However, they've only lost 2 of their last six and those were to Dallas and New England in competitive games. Baltimore is a much better team at home than they are on the road and they have what Philadelphia doesn't, which is momentum. The Eagles have only won 2 of their last 8 games and are currently on a 4-game losing streak. They are going to go into Baltimore with no playoff spot in sight and have to fight a team that hasn't lost at home since early October. I think the Ravens will fly high and the Eagles will eat crow as Baltimore plays physical defense, forces mistakes, and stakes a legitimate claim to a playoff spot.

Pittsburgh Steelers 27 @ Cincinnati Bengals 17

Late in the season is the time of year that Pittsburgh plays some of its best football. Pittsburgh does have concerns, such as maintaining a lead in the AFC North, especially since Cincinnati isn't a bad team and will try to pull an upset. That said, there are reasons that Pittsburgh should perform well since Big Ben is under center, Le'Veon Bell is running and Antonio Brown is serving as a deep threat. This is the sort of game where Pittsburgh might struggle early on to get some points on the board, but their resilience will lead them to a win as they fight to hold on to the AFC North title.

Indianapolis Colts 13 @ Minnesota Vikings 27

Indianapolis and Minnesota are both coming into this game to stay relevant in the playoff picture. Indianapolis has Andrew Luck as a reason to be optimistic about the future, but not much else. Minnesota will be at home and Adrian Peterson will be making a much-anticipated return. Everybody is highlighting a major win by the Colts recently as a reason to believe they can make it to the playoffs. Unfortunately, that win was against the Jets and they lost the next week to the Texans. I just don't see the Colts overcoming the surging Titans and the resurgent Texans to win the AFC South title. I don't see how they can overcome the tough Minnesota defense with so much on the line. Lastly, I don't see how they can hold Adrian Peterson who has been waiting on the sidelines for much of this season. Minnesota will be fighting for a win from the first minute and will fight to stay afloat in the NFC North.

Green Bay Packers 35 @ Chicago Bears 7

Green Bay has been playing surprisingly well over the past three weeks, but they're going to need keep winning if they're going to have any chance to win the NFC North. The past three weeks have shown a resurgent Aaron Rodgers and a Green Bay defense that is showing much more promise. That said, they have an easy game this week followed by two difficult games, both against the other NFC North opponents. If Green Bay is to have any hope to overcome Minnesota, let alone overcome Detroit for the NFC North title, they need to win this gimme of a game. Green Bay has players who have played in tough situations like this and I anticipate they go into Chicago and make a statement about their season not being over.

Tennessee Titans 17 @ Kansas City Chiefs 31

This game should be very interesting to watch, as Tennessee is fighting to win the AFC South and Kansas City is nipping at Oakland's heels for the AFC West. Tennessee is much better than people are accustomed to, with Marcus Mariota showing promise in his second year and DeMarco Murray being one of the best rushers that no one is talking about. However, if there's one team that is not getting recognized for how well it's performing, it's Kansas City. They have won consistently and have won a large percentage of games from the last year and a half. I would even go so far to say that I believe Kansas City is the third best team in all of the NFL so far, behind only New England and Dallas. Tennessee and its weapons will fight hard, but Kansas City isn't an easy place to play and with so much on the line, the Chiefs will rise up to win at home.

Jacksonville Jaguars 13 @ Houston Texans 24

This AFC South matchup is a game between two teams with very different reputations. The Jaguars have found ways to consistently lose and stay irrelevant this season, while the Texans have found ways to inconsistently win and barely star relevant this season. Houston is not the team it seemed to be early on the season and much of that can be attested to J.J. Watt re-injuring his back. Even with all of their struggles, the Texans are still relevant and can win the AFC South, showing how open the division is as a whole. The Jaguars might show some signs of life, but the Texans will be able to bring out the win and keep their playoff chances just barely alive.

New Orleans Saints 20 @ Arizona Cardinals 27

This matchup on Sunday is a very interesting game as both teams have reasons to be successful, but are having disappointing seasons. The Saints have Drew Brees and Sean Payton, both of whom have had vast amounts of success in the past. Nowadays, both of them are fighting for relevancy in their division, even though they have both been to a Super Bowl. The Cardinals have Carson Palmer, David Johnson, and Larry Fitzgerald, but can't turn those weapons into consistent wins. Both of these teams have their problems, but I see the Saints as the team that end up screwing themselves out of a possible win. Arizona wins a game at home that adds a W to their schedule, but does nothing in regards to playoffs.

San Francisco 49ers 13 @ Atlanta Falcons 42

The Atlanta Falcons find themselves in a surprising situation, the sort of situation they wouldn't have expected to be in about a month ago. While they had a sensational start to the season, they go back and forth between winning and losing and the Tampa Bay Buccaneers have won 5 in a row, tying the Falcons for the NFC South lead. The Falcons have shown some problems over the past month, particularly on defense, but there is no reason that the Falcons should lose this week, especially to the 49ers. The 49ers have been playing so badly that no one's paying attention to Kaepernick and his protest. The Falcons win a decisive game at home to fight off the surging Buccaneers and remain atop the NFC South for one more week.

New England Patriots 31 @ Denver Broncos 17

The Denver Broncos are not the team that they were last year and that cannot be understated. The argument can be made that some of the losses they had could have gone the other way and things could have been drastically different. That said, last year's Denver team didn't make excuses because they were too busy winning a Super Bowl. Now, it looks as though Denver will be watching the Super Bowl from home instead of playing in it, as they're 3rd in their division and not playing up to early expectations. New England does have severe problems, such as a slightly injured Tom Brady and an absent Rob Gronkowski. Overall, New England does get challenged by Denver's defense early on, but produces enough offense to grab the W out of the Mile-High Stadium.

Oakland Raiders 27 @ San Diego Chargers 17

Like many times this season, San Diego will put up a respectable fight and will keep things relatively close for the first three quarters. Then the 4th quarter officially begins and the Chargers' chances of winning officially end. San Diego has reasons to be successful in this game, especially since it's with a divisional rival that has playoff implications on the line. However, San Diego just doesn't know how to win this season and Oakland has a lot of reasons to win. With the explosive offense that has been creating headlines all season, Oakland will have a fight for three quarters, but pull away late in the game to put another win in their column, bounce back from last week's loss to the Chiefs, and fight with the Chiefs for the best playoff spot.

Tampa Bay Buccaneers 27 @ Dallas Cowboys 24

This pick is a very difficult pick to make for various reasons. First, any upset pick is one that is likely to go the other way. Second, it's difficult to pick the team going against the Dallas Cowboys two weeks in a row. I'm happy I got it right last week with the Giants beating the Cowboys, but the main reason I'm making this pick is because I think Tampa Bay is underrated. This is not to say I think they'll make a Super Bowl run, but they're just now getting on people's radars because of winning 5 games in a row. Dallas has reasons to be successful, but Tampa Bay has momentum and I wouldn't be surprised if some of the Cowboys fold under the pressure fighting a tough Tampa Bay team. Tampa Bay will win a very close matchup with Dallas that has Cowboys fans wondering is it too late now to say sorry to Tony Romo and have him start again.

Carolina Panthers 20 @ Washington Redskins 31

The final game this week is going to be an interesting one due to the ramifications it could have in the NFC playoff picture. If Washington were to win, they keep fighting for a wild card spot and sincerely hope that the Giants or Buccaneers lose in order to create an opening. Carolina has no realistic chance at making it to the playoffs, but if they win, they push Washington further away from a playoff spot. Many people will watch this game and the Redskins of old would have folded under the pressure like they have done for so long. The Redskins would find any way and every way to lose in previous years, but things are different now. I see an ability for the Redskins to win close games that I'm not accustomed to seeing. I think Carolina will fight to win and to try to salvage what is left of this season, but Washington will pull away with a win that makes Cam Newton want to put on his flashiest suit to distract from his flat-lining season.