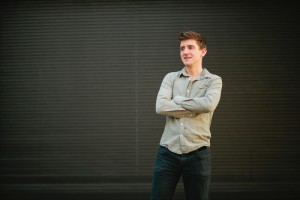 Photo courtesy of Luke Levenson
Mo Bailey – Local Music Director
Based in Nashville, TN but hailing from Sterling, VA, Tufano is a local artist to be reckoned with. His most recent record, Fireworks in Autumn, channels a young Jason Mraz with his singer/songwriter vibes combined with more optimistic messages.
The album itself sets in image similar to that of the title. Fireworks in Autumn is a mellow, relaxed album that could appeal to a wide range of listeners. This album is the kind of music to be played while doing homework, or just hanging out with a group of people.
This album features songs like Fireworks in Autumn, Every Man for Himself, and Fireflies, which are more upbeat and empowering. Alternatively, there are songs like Fall and Brother of Mine that are slower, more insightful songs. There's a song to appeal to any mood, and relate to any listener.
Being the young artist that he is, Tufano is has plenty of room to grow and build his audience, especially with Fireworks in Autumn topping his previous albums with a more mature and popular sound. This album is a transition to a break-through album, as Tufano continues to fight for the recognition he deserves.
Among over 400 shows over the last four years, Tufano toured 25 cities to perform and promote his new album, attempting to build on his audience and gain acceptance in a large music world. His over-1,600 Facebook followers and his country-wide bookings are bound to help both Tufano, and his music ,take music, take-off.