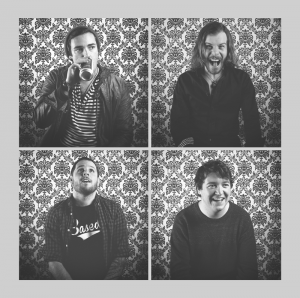 Boston Band Nemes (pronounced knee-miss) joins Local Music Director Jackie Reed in the live on-air studio to talk about their tour throughout the East Coast, reminiscing about last night's show at the Camel in Richmond. Since 2008, Nemes has experimented with the genre of indie and folk rock in creating a sound that sets them apart from everyone else. They have travelled mainly in the New England area, expressing their talents from the most public of places, expanding to exclusive, well-known musical venues. Nemes is an upbeat group close to home, that reminds listeners of the goodness of life and the heartwarming nature of good vibes.
Below are audio clips from the live on-air performance.
Introduction:
Acoustic Performance:
Butterfly
Black Streak
Phone Call & Song Request from Bill, fan from Philly/Part Two of Black Streak
Rolling Stones Cover, You Can't Always Get What You Want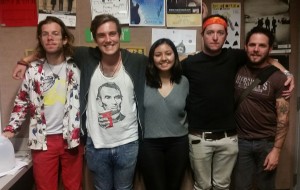 Thanks again members for visiting WGMU!
Join them tonight at Blue Side Tavern in Frederick, MD: http://thebluesidetavern.com/events/
Website: http://www.nemesband.com/
Bandcamp: https://nemes.bandcamp.com/
Facebook: https://www.facebook.com/nemesband/?fref=pb&hc_location=profile_browser
Twitter/Instagram: @nemesband / @nemesband