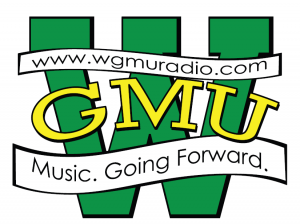 Today is national College Radio Day! Listen to and support WGMU today and everyday! College radio is one of the last free forms of speech left in this country.
"It's time to start tuning in and fight against the corporate take over of radio!"
College radio is a place to support the stations that break the bands you love to listen to today, so support WGMU and college radio everywhere!!
Here's a bit about college radio day from the national website, www.collegeradioday.com:
The original idea for College Radio Day was conceived by Rob Quicke (General Manager, WPSC FM, William Paterson University, NYC market), and was founded in December 2010 by Rob Quicke and Peter Kreten (General Manager, WXAV FM, Saint Xavier University, Chicago market). The aim of College Radio Day is to harness the combined listenership of hundreds of thousands of college radio listeners throughout North America and to celebrate the important contribution of college radio to America's airwaves by uniting for this one day.
The aim of College Radio Day is to raise a greater, national awareness of the many college and high school radio stations that operate in North America by encouraging people who would not normally listen to college radio to do so on this day. It is hoped that those people who do tune in like what they hear and become regular listeners. The organizers of College Radio Day believe that college radio is one of the last remaining bastions of creative radio programming, free from the constrictions of having to be commercially viable, and a place where those involved in its programming believe passionately in its mission. College radio is the only free live medium brave enough to play unsigned, local, and independent artists on a regular basis.  Indeed, many famous and successful bands today, owe their initial break to being played on colllege radio. Put simply, college radio is an important part of the North American media landscape  because of its unique and fearless programming.
The organizers also hope that College Radio Day can also be used a fundraising vehicle for those individual stations that choose to participate, benefitting from the extra attention their station will receive on that particular day.  Being a participant in this day is free for all North American college and high school radio stations (AM, FM or online) so that together, for one day, we can lift the national profile of an important form of North American media: college radio.
College Radio Day is a not-for-profit organization and is not owned by any other organization or corporation and is entirely organized by volunteer staff members from the many college radio stations throughout North America. This day is organized by many people whose passion for radio fuels this event.
It's a day of celebration. It's a day of live music and special interviews. It's the day we all come together.