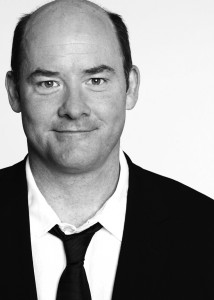 David Koechner (Champ Kind in "Anchorman 1 & 2" and Todd Packer on "The Office") checks in with GM Jesse Robinson and PD Matt Dotson on WGMU Radio to talk NFL Football, BBQ, Kanye West and his upcoming projects! This is Koechner's second time gracing the WGMU airwaves. He previously joined the hosts of "Improv4Mason" to talk improv, stand-up comedy and more. Check him out in Cheap Thrills and upcoming dark holiday comedy Krampus!
Koechner talks Chiefs/NFL, BBQ and more!
Koechner talks his love for GMU, Kanye West and Anchorman 2!