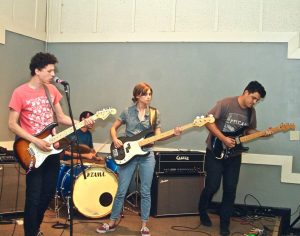 Boston, Mass./Tyler, Texas emo band I Wish I Could Skateboard stopped by WGMU's Studio for an interview and in-studio performance with WGMU Music Director Christian Hernandez. Click below for the full interview and performance of their songs "I Don't, Do You?" and "Deconstruction."
You can check out their music at https://iwishicouldskateboard.bandcamp.com.
Feature Photo By (Ron Akins/Facebook).