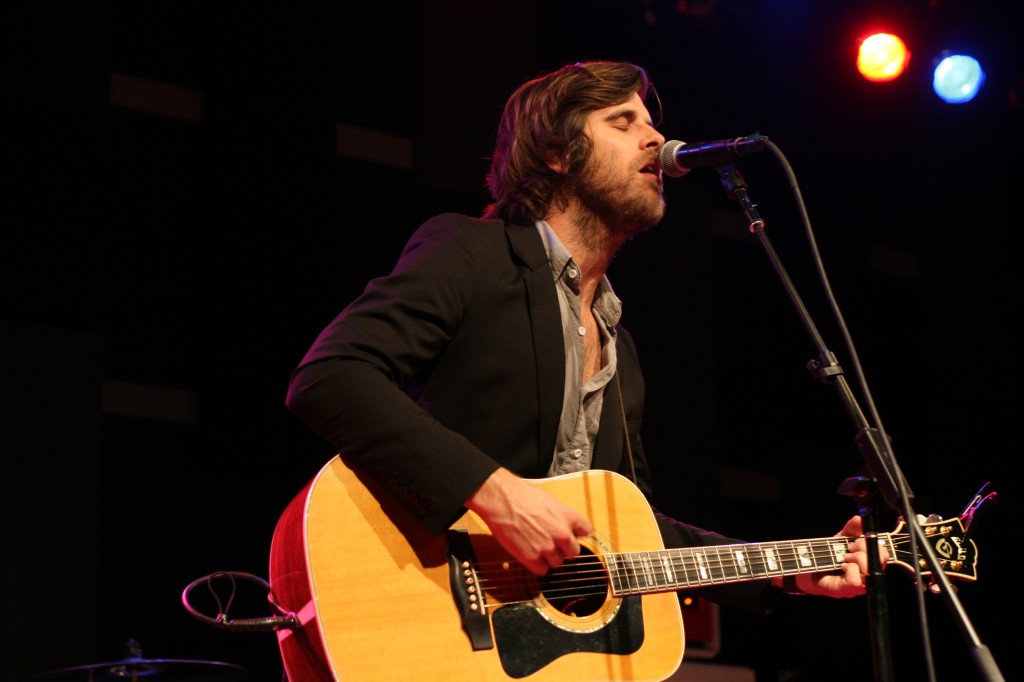 by Jon Howard
I honestly didn't know what to expect heading into Jammin Java to see Graham Colton play for his local fans.  Between my lack of knowledge about the musician and my unfamiliarity with the venue itself (I apologize for my ignorance of the world around me), I walked into Jammin Java completely blind. I'm glad to tell you that my eyes were certainly opened wide before the night ended.
The opener for the night, Cumulus, had an amazing stage presence. Hailing all the way from Seattle, the indie rock trio (plus Kyle Holland on drums) played their instruments with fierce energy, contrasting lead singer Alex Niedzialkowski's soft and enchanting vocals to great effect. I saw a lot of potential in the young band; comparisons to indie juggernaut Best Coast are well deserved. Cumulus made for a very impressive opening act, and was a great way to kick off the night.
Graham Colton and his bandmates took to the stage and played a great set that included fan favorites such as "Cigarette" and "First Week".  Graham and the other members of his band captivated the crowd with both their immense musical talent and the sheer amount of effort poured into each number. Lead guitarist Chase Kirby absolutely killed, and later demonstrated his talent as a vocalist during the encore (singing the "girl part", according to Graham). One of the biggest highlights for me was Graham's amiable and casual interaction with the audience.  He joked with us, elaborated on his songs, and was even sure to play "Graceland" for the single member of the audience who kept yelling out for it. Other high points of Graham's set included a song in which he had Alex of opening act Cumulus come on stage and sing with him, as well as the slower and more romantic "Shoreline" off his latest album Lonely Ones.
If you have the opportunity to see either Cumulus or Graham Colton in the near future, I highly recommend you do so. Both put on a great, energetic show, and deserve all the support you can give them. Whether you're already a fan, or just looking for a fun night out with great music, Cumulus and Graham Colton both have you covered.