Nick Colletti
Sports Blogger, WGMU
March 26, 2016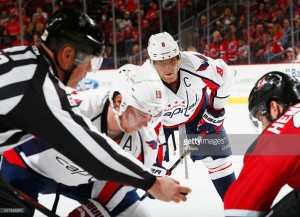 The Capitals have clinched home-ice advantage with a win over the Ottawa Senators last Tuesday, and the significance of this accomplishment is very large. Strategy-wise the home team gets the last change and can put out whatever matchup they wish against opposing lines. Psychology-wise they will have their fans on their side and the crowd noise will be in their favor, giving them that extra little boost over the visiting team. The parity in the Stanley Cup Playoffs is unlike any other in sports and many road teams have stolen series away from the hosting squads, but it will still be a cherished advantage for the Capitals once the party starts in April.
Caps fans are still rightfully nervous going into this years Stanley Cup Playoffs even with home ice on their side because the Capitals have squandered plenty of series in the rabid and passionate Verizon Center. Since the Red Era, the Capitals have bowed down to the Penguins, Canadiens, and the Rangers while skating in their rink, but have also won two against the Rangers and the Islanders, both in the first round. As I've been saying all season this team is very different from those past rosters and I fully believe they can succeed in anyone's barn, but there is now an added layer of comfort earned by the Caps as they try to march toward Lord Stanley.
They have not clinched the President's Trophy yet which would give them home-ice in the Stanley Cup Finals if they are successful enough to reach it. It's pretty much inevitable that they will eventually win it considering their comfortable lead against the second place Dallas Stars. When they win that cursed Trophy, it will be yet another Stanley Cup or bust journey for the Capitals, but having home-ice will only help.