Bloodboy – Punk Adjacent
By: Alexandria McAlpine | Top Tracks: Is Now A Good Time To Ruin Your Life?, All My Idiots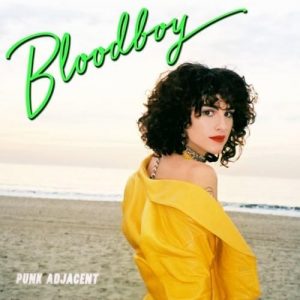 Musician Lexie Papillion, the talent behind Bloodboy, has created a slightly-softer-than-punk-rock sound with her debut album released summer 2019. The album has 10 tracks with jazzy grandiose sounds fore-fronted by Papillion's belting vocals. 
First off, the song titles are incredible. It starts with the first track, "Is Now A Good Time To Ruin Your Life?" and ends with the blunt title, "Die Aunt Mary!" The lyrics across the album are raw, honest and introspective. Her moxie and spunk come through in the lyrics; Papillion puts all of herself in the open for listeners to take or leave. 
Trained in opera when she was younger, the vocals are one of the most noteworthy elements of Bloodboy's work. The third track, "Can't Go Home With You Tonight," is a slower, more ballad-like melody with a chorus that demonstrates the strength and range of her voice. 
My personal favorite, "All My Idiots," embodies the "punk attitude" of Punk Adjacent (2019), of fighting to never let go of what you love. The eighth track (and fourth single off the album), "Underground Girl," has a dreamy rock tone about putting aside all responsibility and escaping cabin fever, which is unexpectantly relevant during this pandemic. 
Other songs include "(FKA) Surfer Girl," which reminisces in Papillion's past as a competitive surfer, and "Hard To Be Honest," with a choppy staccato beat that the chorus washes over like an ocean wave. 
Bloodboy is an up-and-coming LA-based singer who deserves a listen, especially when you have nothing else to do during social isolation!