Marketing Director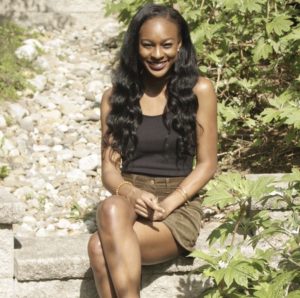 Name: Rosemary Idisi
Year: Senior
Major: Communication
Title: Marketing Director
Position Description: 
Organizer of station interviews and on-air ticket giveaways. The main point of contact between the station and artists/venues/management teams. Ticket "wrangler" for station giveaways on social media and on-air during shows. Marketing oversees publicizing interviews and giveaways. In charge of promotional materials and events.
What you love about WGMU: It is entirely student run and full of creative and hard working people who are passionate about broadcasting media.
Hobbies: Traveling to places I've never been, video blogging, and eating anything with sugar.
Favorite Bands/Artists: Frank Sinatra, The Lumineers, and Ariana Grande.