Director of Marketing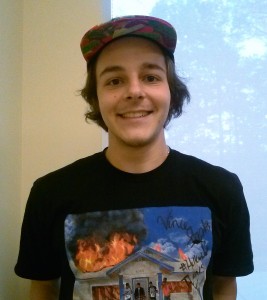 Name: Grant Thomas Silvestri
Year: Senior
Major: Athletic Training
Position Description: Organizer of station interviews and on-air ticket giveaways. The main point of contact between the station and artists/venues/management teams. Ticket "wrangler" for station giveaways on social media and on-air during shows. Marketing oversees publicizing interviews and giveaways. In charge of promotional materials and events.
Hobbies: Longboarding, Slacklining, Traveling, Seeing Live Music and Discovering New Things
Favorite Bands/Artists: Eminem, Vince Staples, Odd Future, Childish Gambino, Lettuce, Lotus, Pretty Lights, Grateful Dead, Led Zeppelin, Tame Impala, Papadosio, Phish.