Host of "Fire and Ash"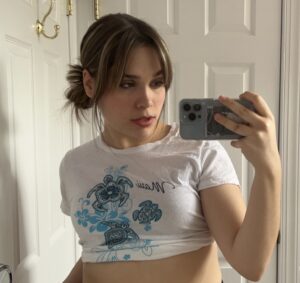 Name: Ashlyn Cole
Year: Sophomore
Major: Psychology
Why I joined WGMU: I joined WGMU to spread my love of music, and to introduce people to different sounds.
Hobbies: I love reading in my free time (often a reason for neck pain). I also enjoy cooking when I am given access to a kitchen. When I'm doing anything, including the listed above, I am always playing music. There's never a moment where it is silent around me!
Favorite Bands/Artists: This feels like a trick question! To narrow it down, I would say Doja Cat, Tinashe, Nothing But Thieves, and PVRIS (I would list kpop/krnb groups but there are too many!).
Follow Me on Social Media! Instagram: @strawberry.kisses___