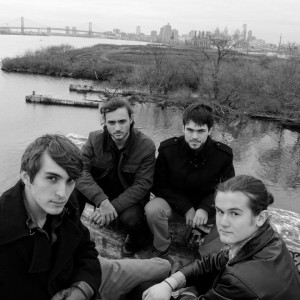 Joined today on DJ Jackie Reed's show, "Jammin' with Jackie", was Mike Houser, guitarist and vocalist of The Radiographers. As a last minute conversation, Houser took time to speak about his band, musical influences, and information about tonight's show at DC9. The feel good indie band formed at the University of Maryland, and has been together since. Started up in College Park, MD, they have come from different regions of the East Coast: Philadelphia, DC, and Baltimore. Houser explained in the live on-air interview with Jackie that the band formed at school, and have gotten listener traffic through their many performances in DC and Baltimore. In addition, Houser is heavily involved with the University of Maryland's official radio station, WMUC 88.1 FM. Their style of music is redefining the face of pop/indie music. Songs like "Missy May" and "The Story of Jafar" are a couple of the many songs featured on their first album, Talk with Transperancy (2016). It's the kind of music that you want to blast in your car during a long road trip: calm, complex, and filled with The Smiths vibes. Talk with Transparency is a mélange of soft rock and heartwarming indie, a mix ample of catchy tunes and narrative lyricism. In the future, they hope to consolidate their sound and create new songs that will entice any listener who has an ear for talent and musical expertise.
Bandcamp: https://theradiographers.bandcamp.com/
Facebook: http://www.facebook.com/theradiographers/
Twitter: https://twitter.com/theradgs

This work, unless otherwise expressly stated, is licensed under a Creative Commons Attribution-NoDerivs 3.0 United States License.