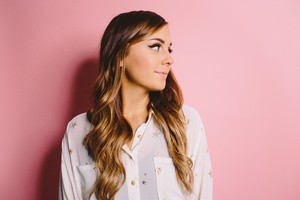 Emily Hearn is a singer/songwriter from Athens, GA, and is currently touring in support of her most recent album
Hourglass,
which was released back in March. Her songs from this album have been featured on the CW's 'Jane The Virgin' and ABC Family's 'Switched At Birth'. Emily phoned in to WGMU to talk to DJ Reid May before her show at Jammin' Java in Vienna on October 1
st
.

This work, unless otherwise expressly stated, is licensed under a Creative Commons Attribution-NoDerivs 3.0 United States License.