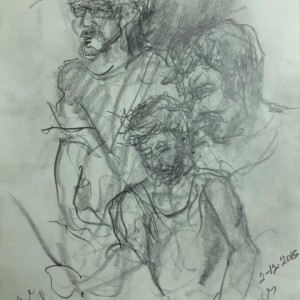 Concord America is a group of absolutely insane characters, to the point where WGMU DJ and interviewer had to cut about 60% of the entire interview because it ended up being a hangout sesh instead of a formal interview! Their personalities are clearly a huge part of how they write and especially perform – if you ever get a chance to see these guys live do it! And be sure to bring that MD 2020… Oh yeah, it's that kinda party with these guys! If you want to skip all the talking and listen to their music check out their facebook page where there are links to their Sound cloud.
Be sure to follow Carlos for more interviews and more: facebook.com/Middaymason

This work, unless otherwise expressly stated, is licensed under a Creative Commons Attribution-NoDerivs 3.0 United States License.